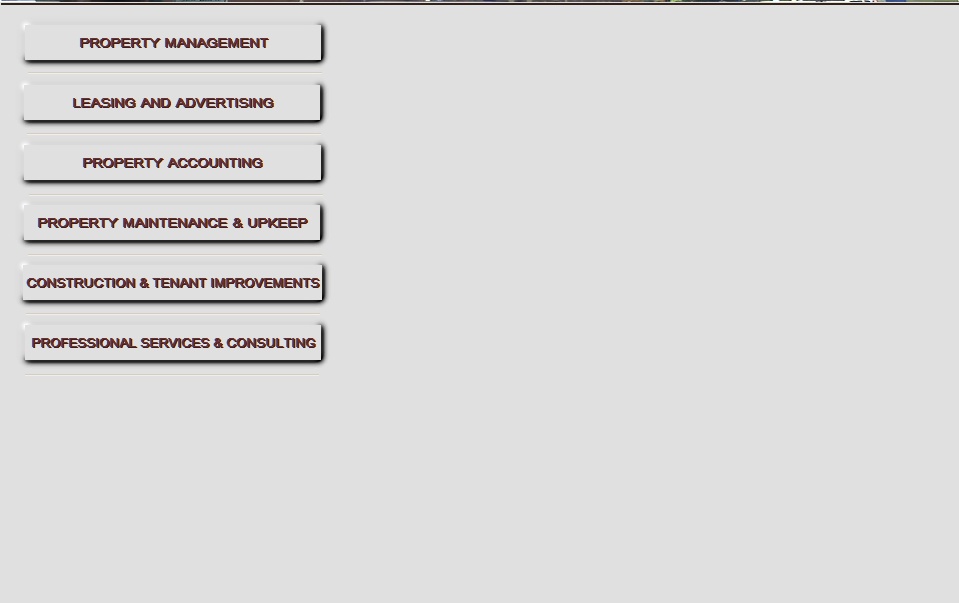 Leasing and Advertising:

• Customized research and marketing services
• Internet and newspaper advertising
• Additional advertising options
• Non-commissioned client assistance with new leases and lease renewals
• Commissioned broker representation with leasing and sales

Because we know how critical the occupancy of a building is to its value, we are dedicated to providing quality leasing and advertising services to our clients. Management Options, Inc. lists properties with all of the leading national advertising agencies that are available on the internet to prospects and real estate brokers. And because today's economic issues also play a role in the level of commissions paid, we offer options for leasing services.

Website Design