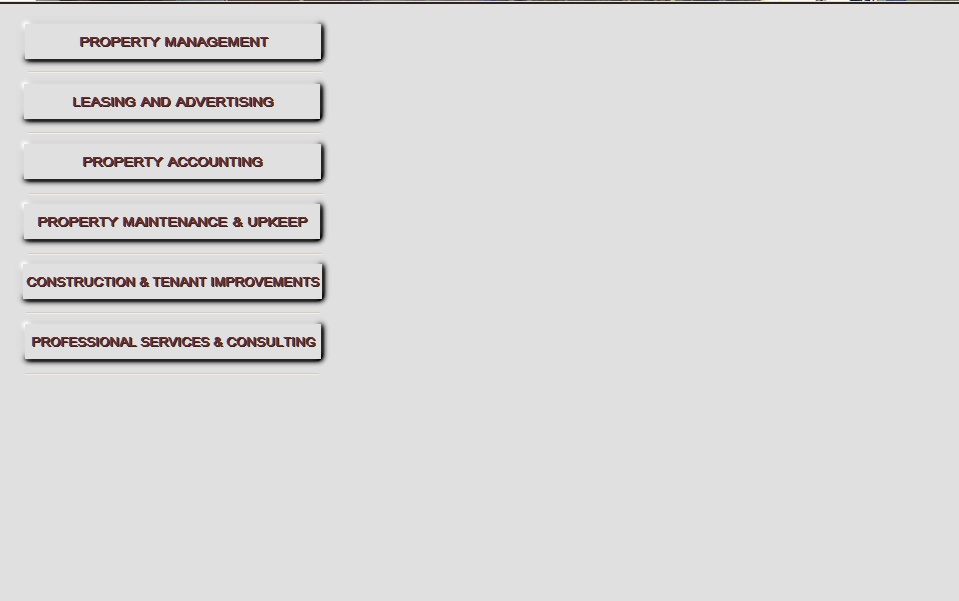 Property Maintenance and Upkeep:

• Professional maintenance inspections respective to building needs
• Service requests and repairs addressed in a timely manner
• Grounds cleaning and upkeep
• Miscellaneous building repairs and projects
• Contractor assistance with larger projects
• 24 hour emergency maintenance services

Management Options, Inc. contracts directly with a full building maintenance service team who performs frequent walk through's and inspections of equipment, structures, roofs, mechanical, plumbing, electrical and fire safety systems to maintain a proactive sense of property upkeep and operations. Our maintenance team works directly with the property managers to perform a variety of services ranging from simple service calls, to building projects. They are available 24 hours per day, seven days per week, in the event of any emergency issues arising.

Website Design