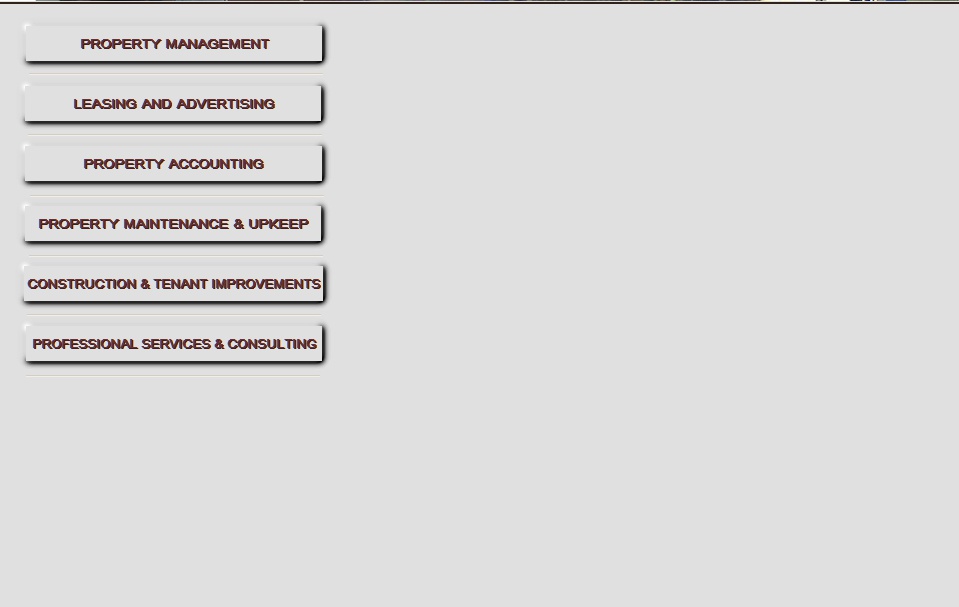 Commercial and Residential Property Management:

• Property Management Consulting
• Tenant Relations
• Leasing and Sales
• Property File Management and Upkeep
• Budget Forecasting and Financial Management
• Financial Reporting
• Accounting Services
• Advertising and Marketing
• Property Maintenance and Upkeep
• Electrical, Plumbing and HVAC Services
• Construction Management and Supervision
• Tenant and Capital Improvements
• Energy Efficiency
• Quality Control and ADA Compliance
• Other Building Needs (insurance, legal, real estate taxes, engineering, etc.)



Because Management Options, Inc. offers such a range of services, we offer a variety of options for providing you with the unique opportunity to build your personalized management contract. Our primary focus is to create the proper level of services for your individual needs.

Website Design